Carol Goldfein
Real Estate Salesperson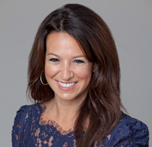 Carol grew up in Great Neck, New York and earned her Bachelor of Science in Finance at the University of Florida.
Carol began her career in Miami working for Andersen Consulting. She then moved to New York joining JP Morgan in Equity Finance and then Lehman Brothers in Private Client Services. Carol has always been interested in real estate. Now that her two children are in school full time, she is excited to begin a new career.
Carol lives on the Upper East Side with her two children. She is an active volunteer at the Columbia Grammar and Preparatory School, and a member of the Young Women's Division of the Mount Sinai Auxiliary Board. Her recreational interests include running, yoga and kickboxing.