Robin Lee Portnoy
Real Estate Salesperson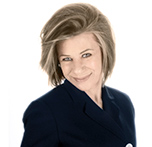 FINDING VALUE for Buyers, CREATING VALUE for Sellers & ADDING VALUE to every scenario is what I promise and deliver. Whether Positioning, Pricing, Staging + Promoting your Property for a Record Breaking sale, Vetting Buyer Qualifications to Identify the Most Board-Worthy Offer (100% success rate), Hunting for That Elusive Great Deal, Winning a Heated Bidding War (100% success rate), or Painstakingly Preparing your Board Package...
"Robin's clients benefit from her keen insight and strategic guidance, marketing creativity, Indefatigable Spirit, Can-Do/Get-It-Done Attitude and remarkable Resourcefulness, Well-Honed Negotiating Skills, Ability to Find the Opportunity in Any Problem and Round-the-Clock Accessibility that provide the necessary edge to triumph in this fiercely competitive market".
If you are a Buyer, Seller or Estate Executor/trix you can triumph by leveraging today's market dynamics to your advantage. To find out how, please call me and then speak with my Clients--we would be pleased to share the secrets to our success.
__________________________________________________________________________________________________________________
* I am Certified Negotiation Expert (CNE), a designation earned by less than 1% of all real estate agents.
* Counted among my satisfied Clients are other Real Estate Brokers who have entrusted me with the sale of their own homes and those they have inherited.
** Streeteasy Building Expert and Shareholder at 250 East 87th Street (The Newbury)
Geographic Focus: Upper East Side, Midtown, Midtown East, Sutton, Turtle Bay, Murray Hill, Kips Bay, Union Square, Gramercy, Flatiron, Upper West Side