Amy Schiff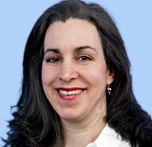 Amy grew up on the Upper West Side and earned her undergraduate degree from Haverford College.
Amy began her professional career in the executive training program at Macys and subsequently became a group manager. After several years at Macys, Amy became president of Ninety Degree Angle, a manufacturer of graphic art on clothing. She led the company for 10 years until she became a full-time mom.
As a life long New Yorker, people person and puzzle doer, Amy has always been interested in real estate. Now that her three children are in school full time, she has been able to convert her hobby into her profession.
Amy lives on the Upper West Side with her husband, a finance professional, and their three children. She is an active volunteer at the Trinity School and Opera on Tap. Her recreational interests include camping, cooking, reading and running.