Alyssa Katz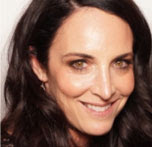 Alyssa grew up in Dallas, Texas and has lived and worked in New York City since 1998, primarily in midtown and the Upper West Side. Alyssa graduated with a BS in Psychology from Texas A&M University.
Since moving to Manhattan, Alyssa has been drawn to the vast and varied New York City real estate market. Alyssa's entrepreneurial spirit was particularly inspired to enter the real estate business after experiencing the process of finding a home in Manhattan first-hand. Alyssa is creative, detail-oriented, determined and prides herself on her honesty and integrity.
Alyssa understands both the spontaneity and excitement inherent in the New York City real estate market and strives to provide unparalleled attention while guiding clients through the intricate hurdles of purchasing or selling a home in this unique market. Alyssa appreciates that her role is to make that journey as smooth as possible for her clients by providing knowledgeable, attentive, thorough and focused service.
Alyssa loves spending free time with her husband and three children exploring every section of New York City and neighboring communities. Alyssa enjoys running, spinning, and sharing time with friends and family.